Our top five festive flicks this Christmas
Need a time-out from playing Trivial Pursuit with the family? It's ok, you're not the only one. Take a break and check out our top five flicks on over the festive period showing at a cinema near you.
Dumb and Dumber To (15) out now
Yep, it's been 20 years since their first adventure and now Jim Carey and Jeff Daniels are back. Harry (Daniels) is in need of a kidney transplant and having discovered he has a long lost daughter, joins Lloyd (Carey) on a road trip to find her. Cue bad fortune and hilarity along the way.
Night at the Museum: Secret of the Tomb (PG) out now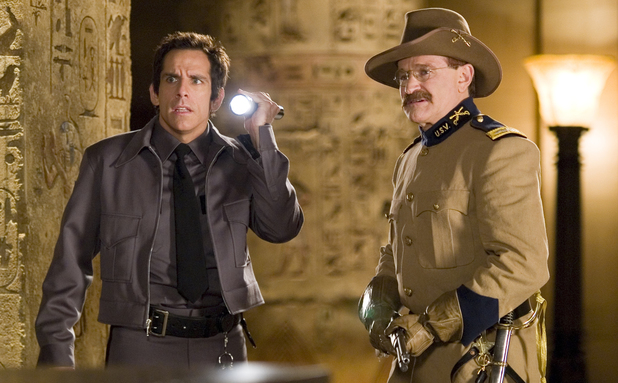 A chance to see Robin Williams in one of his last performances as the much loved Teddy Roosevelt in the most adventure filled Night at the Museum to date. Get ready for a fun filled quest across the globe to London with all your favourite characters. Will they be able to save the magic of the museum before it's too late? 
Kon Tiki (15) out now
Explorer chap called Thor makes a flimsy raft and sails 4,000 miles from Peru to the Polynesian islands to prove a wild anthropological theory. Well, what else are you meant to do for kicks in 1947? This epic cinematic adventure was also the first Norwegian film ever to be nominated for both an Academy award and a Golden Globe.  So it's probably worth a watch.
Big Eyes (PG-13) 26 December
No Christmas would be complete without a blast of Tim Burton brilliance. His latest release is the true story of Walter Keane (Christopher Waltz), who was famous in the 1950s for his paintings of girls with big eyes, except it was his actually his wife Margaret (Amy Adams) with the talent. Watch their lie spiral out of control and the battle for ownership.
Get Santa (U) out now
Young boy discovers Santa in his garden shed after he crash lands his sleigh. Then Santa gets thrown in the slammer for trying to 'steal' some reindeer (sounds like a standard office Christmas party up to this point).  Classic capers follow. Will they manage to break Santa out of prison in time for the big day? Go and watch to find out.  
Don't forget film fans on O2 can grab 45% off your next cinema ticket at Cineworld* thanks to Priority. Text PRIORITY to 2020. And start living the good life. (Not valid Tuesday or Wednesday)