#O2LoveXmas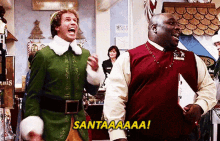 We really do, so we thought we'd celebrate our love of all things festive with a few competitions…
We're running #O2LoveXmas competitions from Monday 12 to Friday 16 December. Fancy some festive fun? You can join in by following us on Twitter, Facebook, Instagram and Snapchat.
What's occurin'?
Santa's got a secret number that needs unlocking. Every day, there'll be a magic word which needs to be tweeted (along with the hashtag #O2LoveXmas) to unlock more digits of the magic number. You should also make a note of each day's magic words (more on this later).
Once the full number is revealed, you'll need to send a text to it within one hour, after which any entries will be void. Not long after entries close, one of Santa's O2 elves will call one lucky texter.
Now – here's the part where those magic words will come in handy: whoever gets the call will need to recite all of the magic words used throughout the week, in any order. If they succeed, they win. If they don't, our O2 elf will hang up on you and pick someone else to call. The first person we call who recites every magic word will get the contents of Santa's super special sack: £500 of Amazon vouchers. That should magic up your Christmas a bit.
How do I take part?
To summarise, here's what you need to do to be in with a chance of wining:
Every day, tweet (or RT) the magic word of the day (remember to include the #O2LoveXmas hashtag) to help unlock Santa's secret number
Make a note of the magic word each day – you'll need it
Once the full number's been revealed, send it a text within one hour
If you get the call from Santa's O2 elf, get ready to recite ALL of the week's magic words, in any order
If you manage it, you've bagged yourself £500 of vouchers. Ho ho ho!
Any chance of a clue with these magic words?
No.
Oh okay, fine. 'Tis the season, after all. Here's the list (we'll add to it each day):
Monday: Love
Tuesday: Always
Wednesday: Wins
Thursday: Happy. Merry
Friday: 
Is that all you're doing?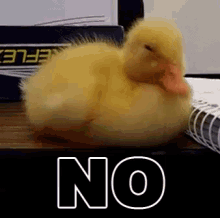 No! We'll also have another competition each day (Monday 12 to Thursday 15 December). Here they are:
Monday: Food selfie
Snap yourself munching your Priority £1 Lunch and send it to us on snapchat, or to @O2 on twitter with the #O2LoveXmas hashtag. We'll pick one winner to score £30 of Domino's Pizza on us, so you can follow your £1 Lunch with a slap-up pizza dinner.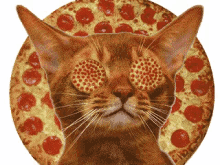 Tuesday: Quiz day
Head to http://o2.uk/TechQuiz and take part in our tech quiz. No matter what your score is, share it with us by tweeting @O2 (along with the all-important #O2LoveXmas hashtag) and you could win a Samsung Gear VR headset. Good luck.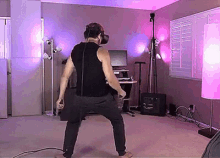 Wednesday: the double-triple follow challenge
Tag a friend on Twitter (@O2), use the hashtag #O2LoveXmas and tell us why you and your friend deserve to win a £120 spa day voucher. To qualify for the prize, you'll both need to be following us on Snapchat (O2UK) and Instagram (@O2UK), as well as Twitter. We'll pick one tweet – if it's yours, we'll DM you and your tagged friend to ask for your Snapchat and Instagram usernames. If you're both following us on all three social sites (double-triple follow challenge, get it?) then you're both heading off for some pampering.
Thursday: hide and seek
One of Santa's O2 elves will be in a random place somewhere in the UK. We'll share clues on Snapchat and Twitter; all you have to do is guess where he is, let us know by tweeting @O2 with his whereabouts and the #O2LoveXmas hashtag. If you get the location correct, you'll be in with a chance of winning a 500GB Xbox One S.
But it doesn't end there – he'll also have another 500GB Xbox One S for the first person who finds him, puts on his little elf hat and tells him a secret Christmas passcode (which we'll reveal with the clues on the day).
So there you have it – our week of #O2LoveXmas fun, all wrapped up in a neat little package. Time for you to get tweeting, isn't it…?
'Twas #O2LoveXmas, at the end of the post
Some smallprint was lurking about like a ghost
It wasn't particularly interesting much
But it's always a comp blog post's finishing touch
The letters were tiny and linked to a page
With bulletpoints 'bout as exciting as beige
There's long words and numbers and all kinds of stuff
I got to point 3 and then I'd had enough
But if reading legal stuff's right up your street
Then this little poem's a pure Christmas treat
So put your up feet as your yule log burns
And head to o2 dot uk slash compterms.